Yesterday Eva celebrated her 7th birthday. I have come to the conclusion that there is just something magical about the 7th birthday - the child just gets how awesome it is to be the birthday girl! We had a totally rad scooter/skate party over at the local rink and I don't think Eva stopped grinning from ear to ear the entire night. Made my heart burst to see her so joyful and happy surrounded by her dearest friends.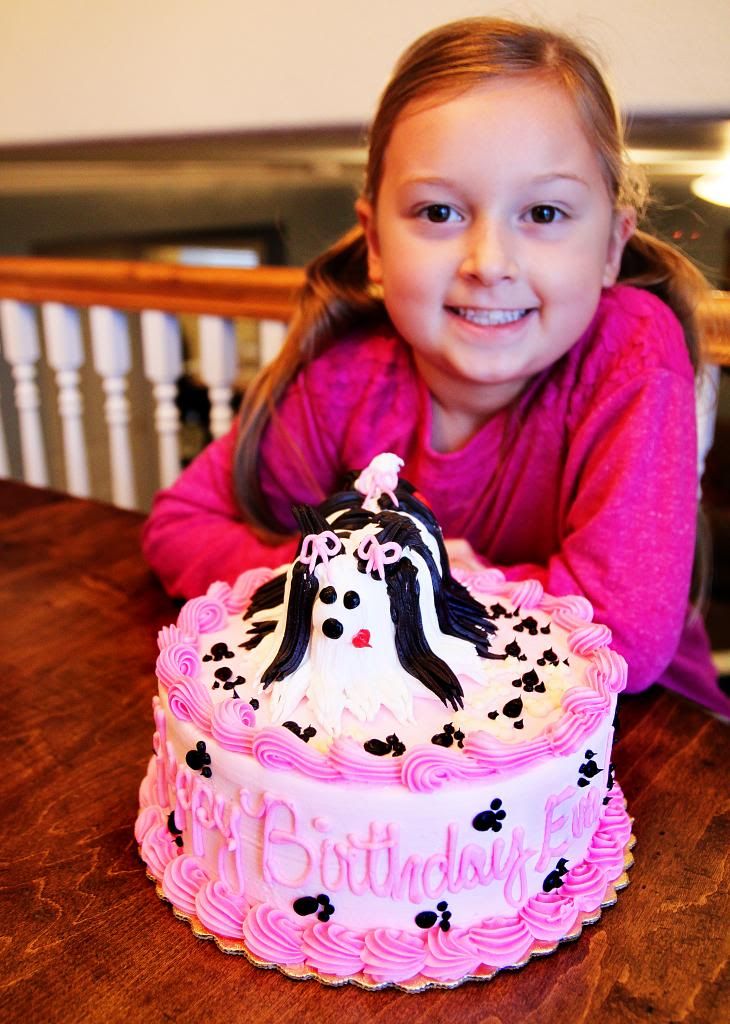 To start it all off I had the local bakery create a cake just for Eva with a puppy on top. She was thrilled with that sweet little puppy and made sure that everyone got a good look before we sang to her and ate it up!!
She was able to go in the birthday ticket booth and catch as many tickets as she could - 80 points, not bad!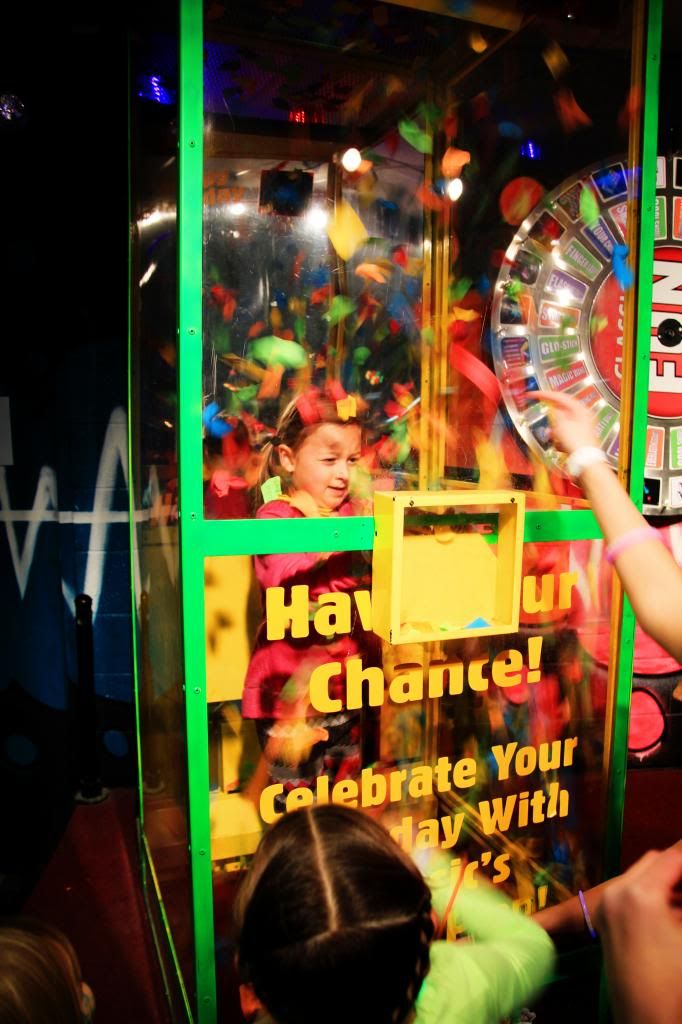 Then they let her spin the birthday wheel of prizes - of which she won a flashing dolphin necklace- just perfect.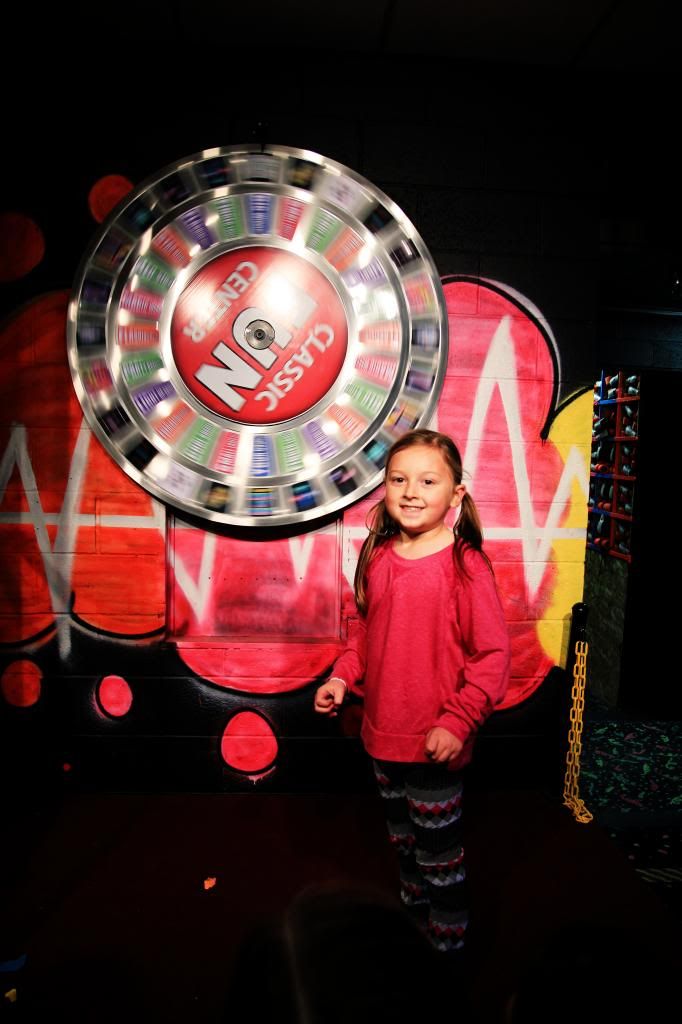 After that they played her favorite song request (Imagine Dragons-On Top of the World) and gave a birthday shout out for her and her friends to scoot around the rink to.
Top that all off with decking out everyone and their scooters in glow sticks, eating pizza and ice cream, and opening presents - I will just say that it was the greatest night of her life to date.
We love you so so much!!!